We all love making money while watching our favorite teams play. However, winning consistently in football betting requires more than just luck. It's about having a game plan, staying in control, and avoiding mistakes.
In this article, we'll give you ten simple yet effective ways to keep winning consistently in football betting.
So, without further ado, let's dive into these ten tips for keeping those wins rolling 👍
⚽ Don't Bet Every Day
One of the cardinal rules of successful football betting is not to bet every day. Betting frequently can lead to impulsive decisions and excessive losses.
Instead, pick your battles wisely and bet when you genuinely believe you have a solid chance of winning.
⚽ Fewer Games on Your Bet Slip
When crafting your bet slip, less is often more. It's tempting to include numerous games for the potential big payday, but this can increase your risk significantly.
Stick to a smaller number of carefully selected matches to enhance your chances of success.
⚽ Diversify Your Bets
Avoid putting all your eggs in one basket by diversifying your bets. Betting all your money on a single match is a recipe for disaster. Spread your bets across multiple matches or markets to mitigate risk.
⚽ Focus on 2-3 Leagues
Specialization is key in football betting. Concentrate your efforts on 2-3 leagues that you know inside out. Understanding the teams, players, and dynamics of these leagues will give you a significant edge.
⚽Explore Different Markets
Don't limit yourself to traditional 1X2 bets. Explore various markets like Both Teams to Score (BTTS), Draw No Bet, and Double Chance. These markets can offer lower risk and potentially higher returns.
(For more details on these markets, check out our in-depth article.)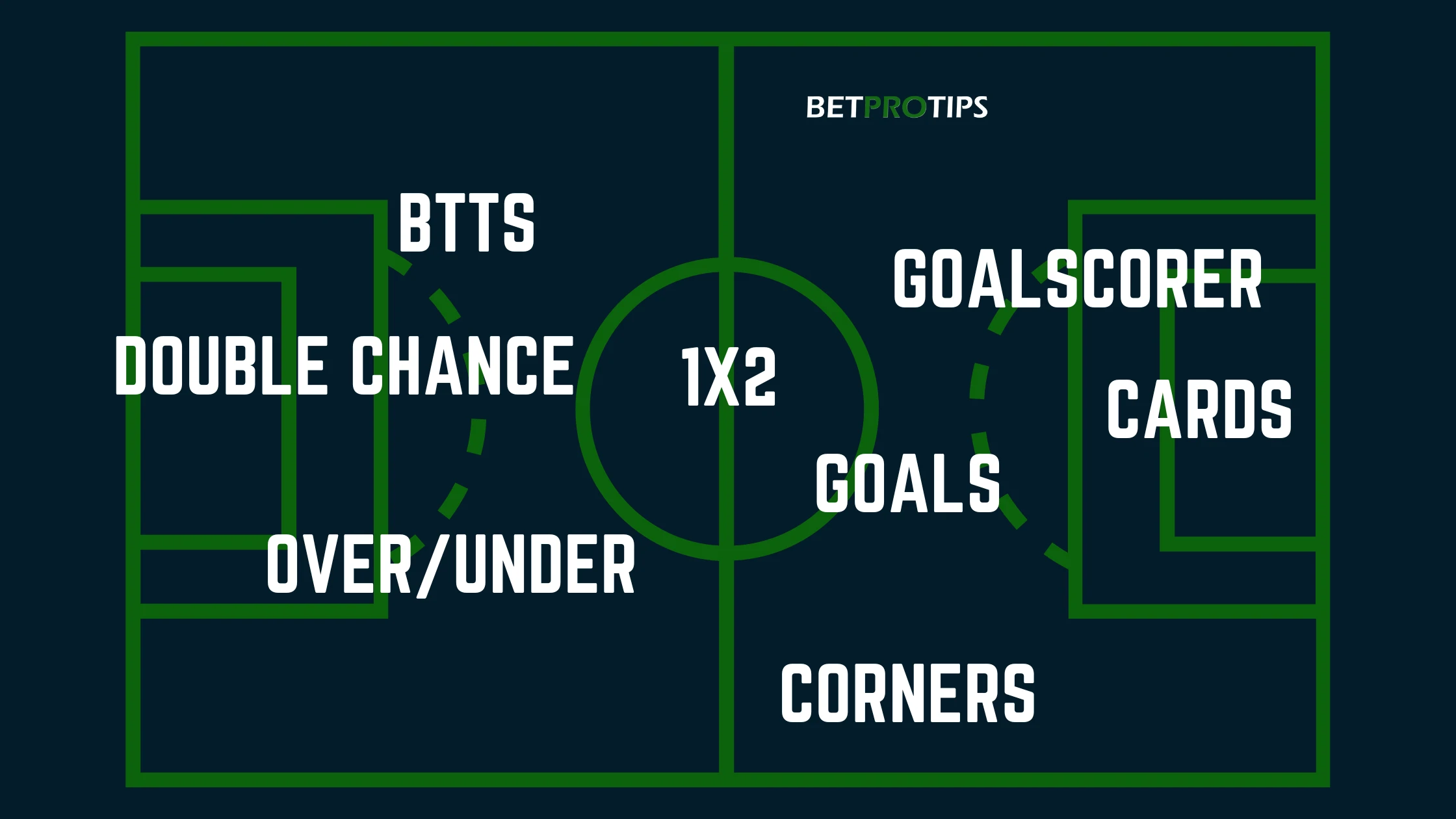 ⚽ Keep Records and Analyze
Successful bettors don't rely solely on memory. Keep a detailed record of your bets, including the match, stake, odds, and outcome. Regularly analyze your past bets to identify patterns and improve your strategy.
⚽ Maintain a Budget
Bankroll management is crucial. Determine a budget for your betting activities and stick to it. Never bet money you can't afford to lose. This discipline will help you avoid chasing losses.
⚽ Don't Blindly Trust Odds
Remember, bookmakers aren't infallible. Don't take odds at face value; do your own research. If you believe the bookmakers have underestimated a team's chances, go for it. Trust your instincts and knowledge.
⚽ Choose the Right Bookmaker
Selecting the right bookmaker can be a game-changer in your football betting journey. You want a bookie that offers a fantastic selection of matches and competitive odds. We highly recommend trusted bookmakers like 1xbet and 22bet, known for their reliability and wide range of betting options.
Don't forget to check out our free bets page for valuable information on bonuses and promotions. Grabbing a good bonus can give your betting bankroll an extra boost.
⚽ Learn Continuously
Football betting is an ever-evolving field. Stay informed about team news, injuries, and tactical changes. The more you know, the better your betting decisions will be.
Conclusion
Alright, folks, as we wrap this article, here's the deal: it's not just about throwing money around; it's about having a blast while making smart choices.
Imagine being in the stands, screaming your heart out for your team, all while knowing you've got a winning game plan.
So, whether you're a mega fan or just looking for some extra fun during match day, these ten simple tricks are your secret sauce for scoring consistent wins.
Keep it easy, stick to your game plan, and savor every moment of this incredible sport. Now, go out there, place your bets smartly, and let the excitement of victory be your best buddy.