The Art of Predicting Draws in Football
When it comes to football, the game is full of surprises. And where victories and losses dominate football discussions, there's an interesting betting opportunity—the draw.
In this blog, we're diving into the art of predicting draws in football matches, uncovering the chances of a draw, sharing strategies to make accurate predictions, and discussing the pros and cons of betting on draws.
Draw in Football
A draw occurs when both teams finish a match with an equal number of goals.
Now, draws may not steal the spotlight like thrilling wins or heart-wrenching losses, but they reveal the fascinating side of the game and juicy odds.
A well-fought draw showcases resilience, clever tactics, and solid defense. It reminds us that football is not just about winning, but also about the beauty of competition.
Chances of a Draw
Let's get to the good stuff. Predicting draws in football matches can be a challenge, but fear not!
We can use statistics to help us out. Factors like playing styles, recent form, and historical data give us hints about the likelihood of a draw.
However, keep in mind that football is a dynamic sport where unexpected goals or red cards can turn the game around in a flash.
How to Predict Draws in Matches
Here, we present you 4 tips and tricks, we are using to predict draws for predictions and why they matter.
Analyzing Team Form 👌
Take a look at both teams' recent performances. Do they often end up in draws? Are their performance levels similar?
Also, check their head-to-head records, as some teams have a knack for drawing against each other.
Defensive Strengths 👌
Teams with solid defenses are more likely to have draws.
Check their defensive records—how many goals they've conceded and how many clean sheets they've had. When two teams with strong defenses face-off, a draw is more likely.
Playing Style 👌
Pay attention to possession-loving teams. Those who focus on patient build-up play tend to have more draws.
Look at their possession stats, passing accuracy, and ability to control the tempo. When two possession-oriented teams meet, a draw is in the cards.
External Factors 👌
Don't forget about outside influences. Weather conditions, injuries, or team selection can disrupt a team's rhythm, increasing the chances of a draw.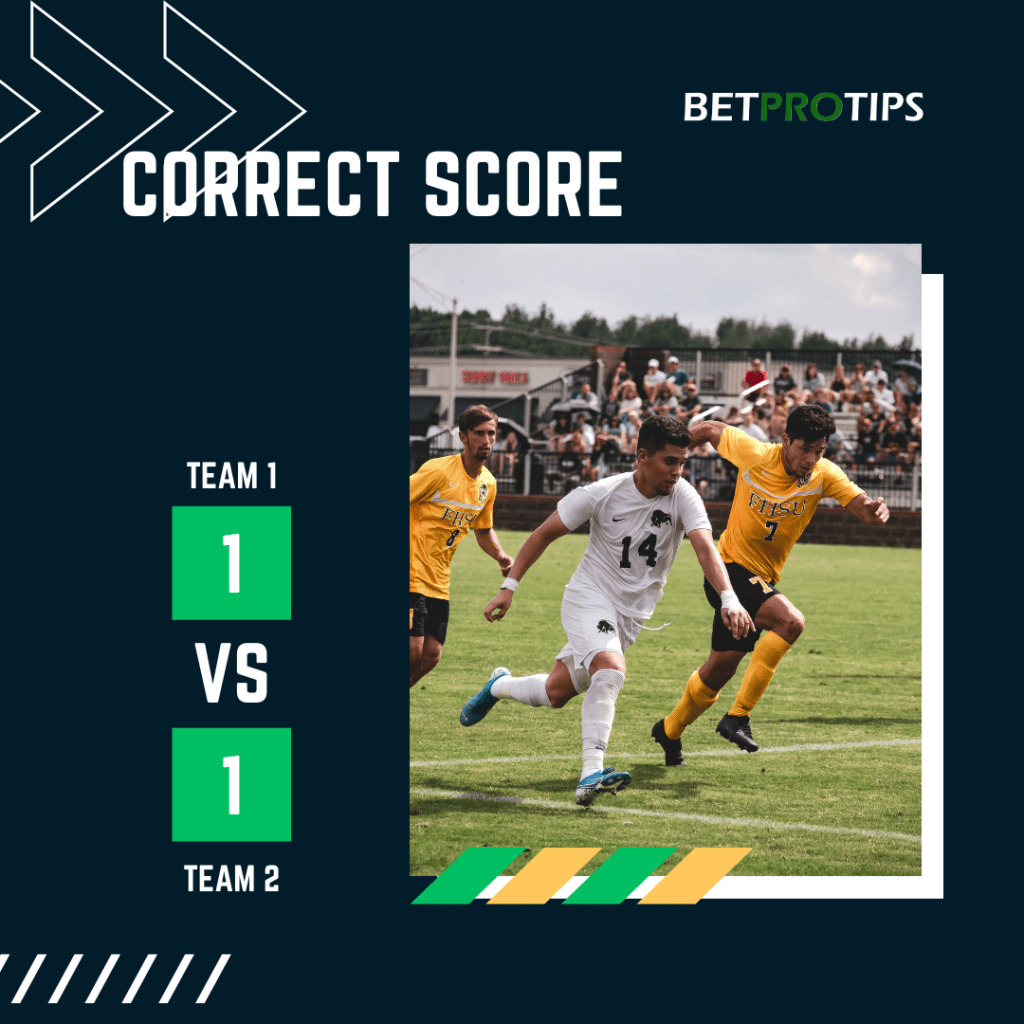 Pros of Betting on Draws
Attractive Odds
Draws often come with higher odds compared to wins or losses. In fact, draw bets can lead to bigger payouts if your predictions come true.
Analysis
Analyzing historical data and using stats can help you develop strategies and make informed decisions, giving you an advantage in predicting draws.
Cons of Betting on Draws
Unpredictability
Let's be real—football matches are full of surprises. Predicting draws accurately can be tricky. Unexpected events like late goals or referee decisions can quickly change the outcome.
Lower Frequency
Draws occur less often than wins or losses, which makes them riskier to bet on. It takes patience and a strategic approach to consistently profit from betting on draws.
Conclusion
So, my fellow betting enthusiasts, predicting a draw in football requires understanding the game, analyzing the stats, and embracing its unpredictability.
While draws may not happen as frequently as wins or losses, they offer exciting odds for those who enjoy taking risks.
By using statistics and considering team form, defensive strengths, playing styles, and external factors, you can increase your chances of accurately predicting draws.
Remember, football is a thrilling adventure, so have fun with your draw predictions and enjoy the game!